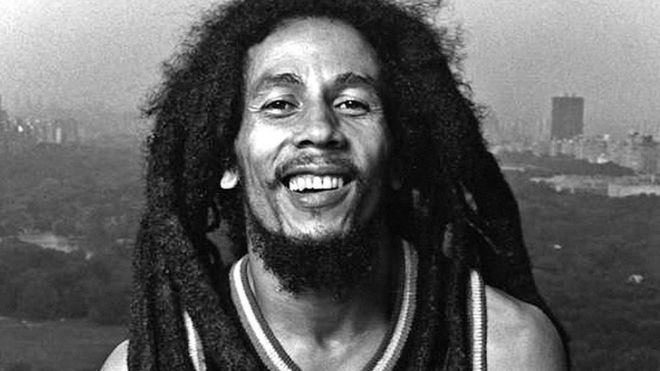 A strong candidate for the most beautiful song ever written, Bob Marley's "Redemption Song" exists in both acoustic and electric versions. But it is the spare solo take which defines the song, and which closes Marley's final album,
Uprising
(1980) and his gazillion-selling posthumous
Legend
collection (1984). Marley's spartan, solitary lyrics are built around a speech by Marcus Garvey (see also Burning Spear's "Tradition" on this blog). They move from the days when his people were incarcerated and sold into slavery (the opening stanza is perhaps the most vivid brief encapsulation of enslavement in the English language):
Old pirates, yes, they rob I;
Sold I to the merchant ships,
Minutes after they took I
From the bottomless pit.