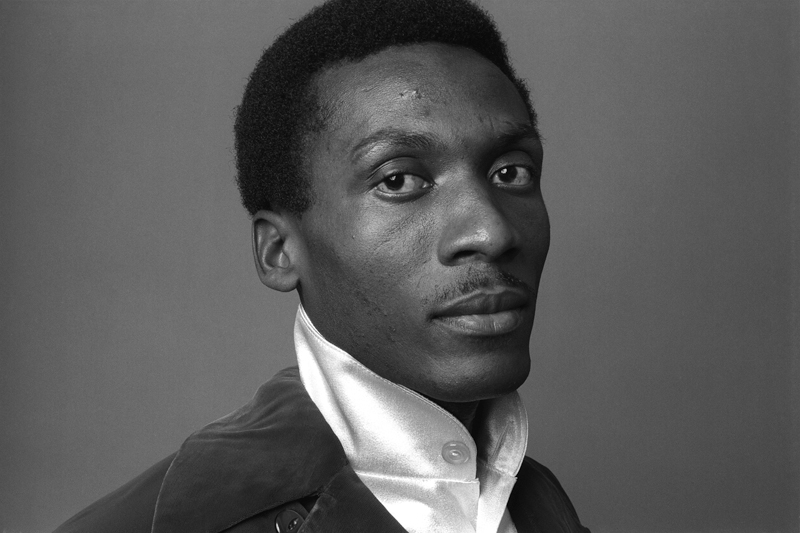 The Perry Henzell-directed film
The Harder They Come
, released in the UK in 1972 and the US the following year, represents a milestone in reggae music and in socially-conscious pop. The Jamaican sound "might have remained an isolated phenomenon," writes Ed Ward in
The Rolling Stone History of Rock and Roll
(p. 447), "if it hadn't been" for Henzell's film about "a rude boy who comes to Kingston, records a smash hit, is cheated by an all-too-typical record businessman, cokmmits a murder, goes on the lam, and is sought by both the Jamaican army and the producer, who wants another hit." Instead, within just a few years, Eric Clapton was recording Bob Marley's "I Shot the Sheriff," Marley himself was on his way to icon status, The Clash were mixing reggae with punk to potent effect, and ska was taking off. The music arguably remains the predominant soundtrack for the world's oppressed to this day.
The soundtrack of
The Harder They Come
, also released in 1972, was an equally essential moment in this process of cultural diffusion and cross-fertilization. It included imperishable cuts like Toots and the Maytals'
"Pressure Drop"
and Jimmy Cliff's
"Many Rivers to Cross"
and
"You Can Get It If You Really Want"
(which themselves have anthemic potential). But it was the title track as recorded by Cliff, the film's charismatic star, which best expressed the anger, yearning, and indomitable spirit of reggae music. It's a spirit that can be tapped every time the song is deployed for a progressive/emancipationist cause:
Well they tell me of a pie up in the sky
Waiting for me when I die
But between the day you're born and when you die
They never seem to hear even your cry.
So as sure as the sun will shine
I'm gonna get my share now of what's mine
And then the harder they come the harder they'll fall, one and all
Oh, the harder they come the harder they'll fall, one and all.
Well the officers are trying to keep me down
Trying to drive me underground
And they think that they have got the battle won
I say forgive them Lord, they know not what they've done.
And I keep on fighting for the things I want
Though I know that when you're dead you can't
But I'd rather be a free man in my grave

Here's the original recording of "The Harder They Come," on the eponymous soundtrack album:
Here's Cliff's joyous rendering of the tune at the Marquee Club, London, in 2006:
Other Resources
Song available on
The Harder They Come
(soundtrack) (1972), track 6 (reprise, track 12).
Wikipedia stub
for "The Harder They Come" (song).
Full lyrics
here
.
Rolling Stone
500 Greatest Songs of All Time (
no. 350
).
NPR documentary
on the cultural impact of
The Harder They Come
.